October 6, 2011 at 10:10am
Here is a collection of recent news articles related to coal and clean energy:
Ultra pro-business State Journal declares in editorial that it's time for W.Va. to 'look beyond coal'
"Anyone who reads it knows that Bray Cary's newspaper is hardly a major voice for anti-coal environmental extremism … so you have to wonder what the coal association's Chris Hamilton will say about today's State Journal editorial.
Under the headline W.Va. Citizens Need to Look Beyond Coal, the paper's editors say:
Coal is a major part of who we are, but we must expand our economy.
According to a recent report, coal reserves in Central Appalachia are running out."
Via Coal Tattoo
EPA considering relaxing air quality rule for power plants
"The Environmental Protection Agency is expected to ease a new air pollution rule that would require power plants in 27 states to slash emissions, The Wall Street Journal reported on Tuesday, citing people familiar with the matter.
The EPA plans to propose as early as this week allowing certain states and companies to emit more pollutants than it previously permitted, the report said.
An agency spokesman was not immediately available for comment.
The agency's Cross-State Air Pollution final rule issued in July calls, in part, for much stricter limits on emissions of nitrogen oxide and sulfur dioxide, or SO2, from coal and natural gas-fired power plants beginning in January."
Via Environmental News Network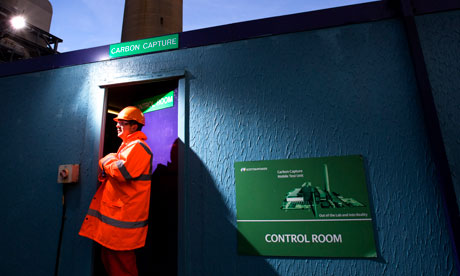 Flagship UK carbon capture project 'close to collapse'
"A £1bn flagship government project for fighting climate change – the construction of a prototype carbon capture and storage (CCS) project at Longannet in Scotland – is on the verge of collapse, it emerged on Thursday.
Talks between the Department of Energy and Climate Change (Decc) and Scottish Power have run into deep trouble and the electricity supplier is expected to pull the plug on the government-promoted scheme, which hoped to bury carbon emissions from the coal power station in the North Sea."
Via The Guardian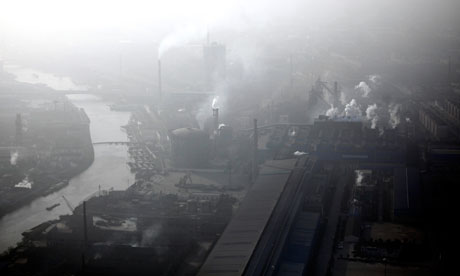 China set to exceed carbon emission forecasts, figures show
"China is on course to exceed forecasts for greenhouse gas emissions because its economy is growing faster than expected and becoming "locked in" to carbon-intensive activities, two studies warn this week.
The reports cast new light on the enormity of the challenge faced by the world's biggest emitter, despite its impressive investments in renewable energy, clean technology and the efficiency of its power plants."
Via The Guardian